June 2 – October 31, 2017
What is a family? Can you pick your family or is it determined by blood? Is family who you share holidays with? Or who you share your daily routines with, like getting coffee together or hitting the gym? Explore these questions and discover some surprising answers in the Royal BC Museum feature exhibition Family: Bonds and Belonging.
Walk into a living interactive photo album and discover the truths and secrets of some of the First Nation families, early settler families and immigrants from all over the world who began their families here. 
See how traditions have changed and stayed the same. Explore stories from early and contemporary families, appreciate the traditions brought to BC by immigrant families and discover more about your own family.
Celebrate the contribution of BC families to Canada during our country's 150th birthday.
Take part in this journey exploring the joy and pain of bonds and belonging. Family: It's not all relative.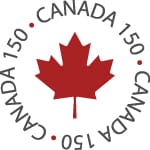 *BC Transit bus pass holders can bring up to four youth, 12 and under, for Free with paid adult admission. Monthly Pass, ProPass, U-Pass or BC Bus Pass must be shown at the time of purchase. Valid for up to four youth (ages 6 to 12) per paid adult admission. Not valid for membership, gift card, upgrade, combo or IMAX Theatre. Not valid with any other offer.