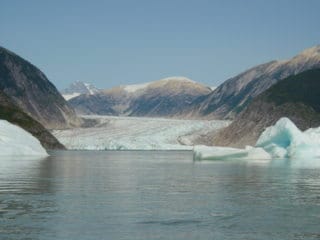 The Northwest region of the Royal BC Museum's Living Landscapes program encompasses the spectacular and rugged mountains and coast extending from Queen Charlotte Sound and Haida Gwaii (Queen Charlotte Islands) in the south and west to the Yukon border between the Alaska boundary and the Cassiar Mountains.
A range of research projects providing a brief glimpse into some of the diverse human and natural history of the region has been compiled under the general themes of Natural History and Human History. This has been made possible through the generous support of, Western Economic Diversification Canada, and our regional program partners.
One of the most exciting outcomes of the Living Landscapes programme is the catalytic effect that it had on regional participants which include a broad cross-section of people with different vocations, avocations and community affiliations. We continue to be interested in hearing about research and educational initiatives that reflect local perspectives on the human and natural history of the Northwest region.