Our popular Moth Radio Hour-inspired storytelling event series continues with absolutely true and daring tales of folks adventuring among the biggest of creatures. Elephants, bears, oh my. Victoria-area storytellers will get the ball rolling with their stories. Then it's your turn to step up to the mic.
Megan Adams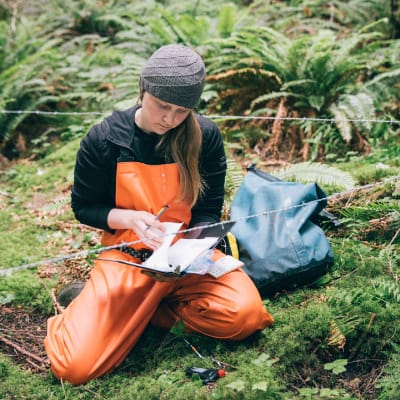 Spying on the neighbours: riverbank run-ins with wildlife
Megan Adams is an ecologist and Hakai-Raincoast scholar with the University of Victoria and the Raincoast Conservation Foundation. She currently studies carnivore-salmon-human systems in coastal British Columbia, pursuing conservation research that is applied and community driven. Working with the Wuikinuxv First Nation in Rivers Inlet, Megan and team monitor grizzly and black bear populations and their patterns of salmon use over expansive coastal habitats.
Henry Choong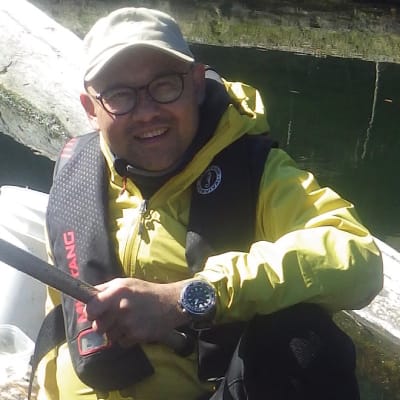 You call that big? A taxonomist's perspective
Dr. Henry Choong is the Curator of Invertebrate Zoology at the Royal BC Museum. He works on invertebrate taxonomy, biogeography, and dispersal mechanisms, including hydrozoans, which are mostly marine animals related to jellyfish and corals. This work contributes to the understanding of BC's biodiversity, museum collections, and how humans interact as part of this biodiversity.
Aerin Jacob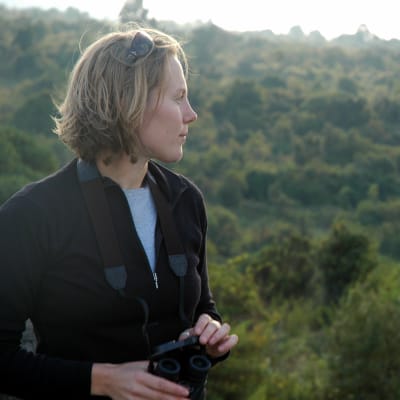 Things that rumble in the jungle
Aerin Jacob is a conservation biologist and Post-Doctoral Fellow at the University of Victoria. Her research on animal behaviour, forest and coastal eology, and conservation biology has taken her from Africa to the Arctic. Currently, she collaborates with First Nations to implement marine spatial plans in the Great Bear Rainforest and Great Bear Sea. When she isn't thinking or talking about science, Aerin can be found sea kayaking, trail running, and looking under rocks.
Caroline Fox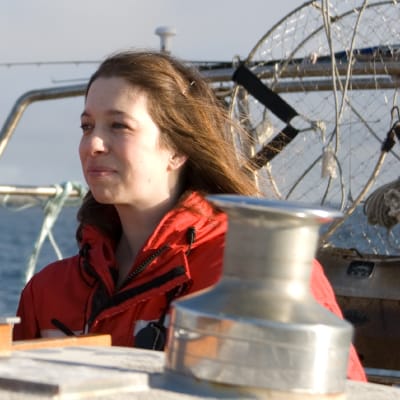 Albatrosses: Big birds of the wild pacific
Dr. Caroline Fox is a conservation scientist, educator, and advocate for nature. Her interests involve marine predators, species at risk, and human impacts in coastal ecosystems. She is a conservation scientist with Raincoast Conservation Foundation and currently, a Killam Postdoctoral Fellow at Dalhousie University.
Mike Nelson Pedde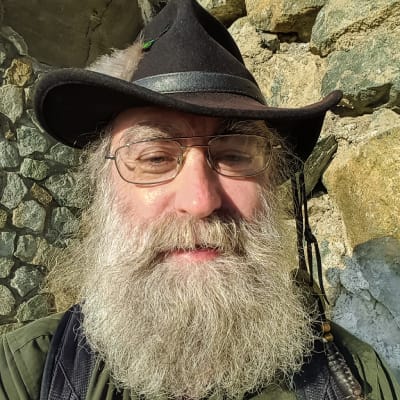 A day in the life of a wandering biologist
Mike Nelson Pedde's professional background is primarily in the areas of fish and wildlife biology and geographic information systems. He's been lucky to have traveled to every province in Canada except Nfld (so far) and has worked in six. Mike is also a writer, photographer, storyteller, artisan...and generally happy person!
Musician
Tad Ruszel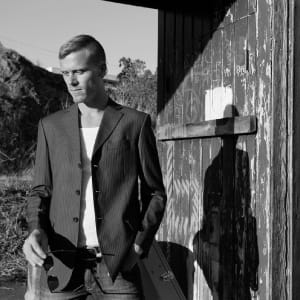 Tad Ruszel's inspirational lyrics and heart-warming guitar ​melodies have been catching the ear and enthusiasm of thousands across the northwest coast. From music festivals to cafes, street corners to house concerts​, his performances are enthusiastic and engaging whether playing his original repertoire or bluegrass.